Toowoomba Accommodation Search
For Cheap, Luxury or Discount Hotels around Toowoomba
Toowoomba, located in the beautiful state of Queensland, Australia, is known for its vibrant culture, charming cafes and rich history. Whether you're a local or a visitor, you'll find a comfortable stay at one of these top accommodation options in the city and its surrounding areas.
1. Vacy Hall - A historic mansion converted into a boutique hotel, Vacy Hall offers luxury accommodation with modern amenities. Guests can indulge in the lush gardens, outdoor pool, elegant lounge and afternoon tea. The hotel is located in the heart of Toowoomba, close to parks, restaurants and shopping.
2. The Cube Hotel - A trendy and modern hotel located in the heart of Toowoomba's CBD, The Cube Hotel offers contemporary rooms with a range of convenient amenities including air-conditioning, wifi and a swimming pool. Guests can also enjoy the on-site restaurant and bar.
3. Clifford Park Holiday Motel - Located just outside of Toowoomba's CBD, Clifford Park Holiday Motel offers affordable and comfortable accommodation. Guests can enjoy the convenience of an on-site restaurant and bar, as well as access to the beautiful Clifford Park Racecourse and Parkland.
4. Ravensbourne Escape - Located just a short drive from Toowoomba, Ravensbourne Escape offers stunning accommodation in a tranquil setting. Guests can choose from a range of beautifully-appointed cabins and cottages, each with its own unique charm. The property boasts breathtaking views, private outdoor spa baths and a range of walking tracks to explore.
5. Quest Toowoomba - Located in the heart of Toowoomba's CBD, Quest Toowoomba offers modern serviced apartments perfect for both short and long-term stays. Guests can enjoy the convenience of a fully-equipped kitchen, laundry facilities, wifi and a gym. The property also features an outdoor pool, BBQ area and on-site parking.
No matter your preference or budget, Toowoomba and its surrounding areas offer a wide range of exceptional accommodation options for a comfortable and unforgettable stay.
This is the worlds leading discount accommodation cross search engine

save up to 80%


This is the same set of services most travel agents use, Free to bookmark and share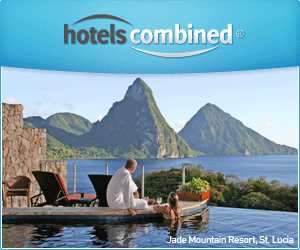 This is the site for Toowoomba Queensland . Are you searching in the right Australian Region?
MOVE PORTAL